Core Fitness in Myrtle Beach provides an environment that feels more like a family gathering than your typical daunting grunt and groan style Myrtle Beach fitness center. The staff works to make sure everyone is welcome and is always available to tailor a workout routine to your personal goals. You can opt for an intense CrossFit Up Dog program or a more gentle Yoga class to harmonize your mind and body. We have a wide range of fitness programs suited to all levels of fitness goals from beginner to professional athlete.
Change is always a difficult thing for people to tackle in any area of life, and deciding to make a change to one's body might just be one of the hardest changes to make. For people struggling with weight and body issues, confronting that struggle in a public setting can be even more frightening. However, we hope seeing a familiar face every time you join us can ease your anxiety. At Core Fitness, we understand because we have all been in that spot and come through it to some degree. That's why we strive to have a kind word of encouragement to all who choose to allow us to serve them in their Myrtle Beach health club choice.
We recently had the chance to sit down in the Core Fitness office with one of members who has conquered her challenge to improve her health with us. Celia Sheilds has struggled with being overweight since her teenage years. She remembers her mother taking her to Weight Watchers as a teenager back in the seventh grade and not getting the results that she was looking for there.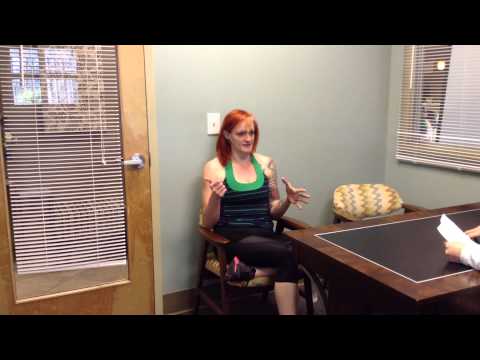 More recently, Ceila had gone one of the typical Myrtle Beach gyms to work out and begin her weight loss journey again. She soon realized that once she had signed her contract and paid her membership fee, the seemingly friendly staff began to ignore her and had no interest in helping her in the gym. She said their attitude changed to "Here's this fat girl trying to lose weight, and not really being all that supportive and I got fed up with them and came here".
Core Fitness was more than happy to welcome Celia to our family. We pride ourselves on being a breed apart from other Myrtle Beach fitness gyms. Celia said our owner Judy came up to her on her third day and said "Wow, you're really committed" because Judy had noticed her working out three days in row. She continued "That is huge; it just makes you feel good. People are around you and they are supporting you". We strive to make all our members feel this way.
Celia was thankful the support of her family during her transformation of losing 80 pounds, but she also mentioned everyone at Core Fitness as part of her support group. "The gym itself, the club, everybody… since I've joined Core it really did help. All the coaches, all the teachers, everybody". She continued "At least once a week someone who works here comes up and says, hey you look awesome! And it's been that way since I joined and not just recently". We are proud that the Core Fitness family and staff treats everyone from beginners to seasoned athletes with the same level of respect. That's something you might not find at big corporate gyms where the focus is on selling memberships, and not on serving those members.
If you are a Myrtle Beach local who has never tried out our state-of-art gym, we invite you to try us for 3 days for free. Simply head over to the Core Fitness website and look for the button in the top right corner. Fill out your information and come see why we are not your typical workout center. Experience the warm, caring family atmosphere as you achieve your health and fitness goals.